NYSSFPA Board Contact Information
Officers
President - Kathrine Gregory - MiKitchen1866@aol.com
Treasurer - Maria Grimaldi - pantherrock@hughes.net
Secretary - Deb Krajcik - GreatDay2054@gmail.com
Main contact email: info@nyssfpa.com
Marketing and Communications Committee
Megan Harris Pero (chair) - Megan@HPeroLegalCounsel.com
Andy Dufresne - and48333@windstream.net
Kathrine Gregory - MiKitchen1866@aol.com
Deb Krajcik - GreatDay2054@gmail.com

Education Committee
Maria Grimaldi (chair) - pantherrock@hughes.net
Beth Linskey - bethlinskey@gmail.com
Lois Wallace - HighlandKitchen7@gmail.com

Membership Committee
Bob Bleistein (Chair) - bobb@ClassicCoverage.com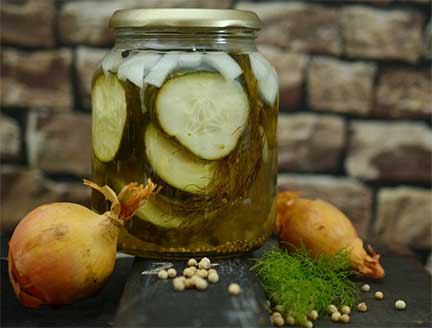 Mi Kitchen Es Su Kitchen
Kathrine Gregory
370 East 76th Street Suite A2004
NY, NY 10021-2550
(212) 452-1866
E-Mail
Founder/Director of a consulting firm servicing non-profit organizations nationwide, specifically for creation of Kitchen Incubators. These facilities contain fully equipped cooking spaces rented on an as-needed basis. In addition to the manufacturing space the food-preneurs are offered professional advices on how to grow their business, ultimately leading to community prosperity.
Categories: Kitchens and Restaurants
Farm to Market Consultant
Maria Grimaldi
148 Hardenburgh Road
Livingston Manor, NY 12754
845-482-4164
E-Mail
Maria Grimaldi is an educator in agricultural production, food processing and commercial kitchen development in the Catskill/Hudson Region of New York State and stands ready to assist aspiring food entrepreneurs in the development of a product or a build-out for food processing.
Categories: Kitchens and Restaurants, Administrative
Women of Food
Deb Krajcik
8 Ramapo Ct
Cranford, NJ 7016
908-931-0603
E-Mail
Former Registrar for RFP, 'Roundtable of Food Professionals'. She is the current Secretary and Newsletter Contributor of NYSSFPA. She enjoys making connections, keeping in touch and sharing knowledge.
Categories: Consultant
Harris-Pero Legal Counsel, PLLC
Megan Harris-Pero, Esq.
648 Maple Ave
Saratoga Springs NY 12866-5607
518-860-5668
E-Mail
Farm and family business focused legal services offering collaborative legal solutions from an attorney-mediator-advisor. Available to help small scale food processing business with questions on legal and compliance issues, business entity formation ( corporations, LLCs) and transfer (sale) business contracts (review negotiation, and drafting), and dispute resolution. HPLC works with you for smart growth and protection of your business.
Categories: Administrative, Consultant
Alicia Luhrssen-Zombek
121 2nd Street
Oriskany, NY 13425
315-736-3394 x131
E-Mail
Alicia Luhrssen-Zombek has been with Cornell Cooperative Extension since 2017 working besides farmers and entrepreneurs throughout Central New York's local food system. She is hoping by combining her skills in design and science, she will be able to be useful in providing the right resources for those growing their food business.
Categories: Educator