NYSSFPA Board Contact Information
Officers
President - Kathrine Gregory - MiKitchen1866@aol.com
Treasurer - Position OPEN
Secretary - Deb Krajcik - GreatDay2054@gmail.com
Main contact email: info@nyssfpa.com
Marketing and Communications Committee
Ashley Rossi (chair) - arossi24@gmail.com
Kathrine Gregory - MiKitchen1866@aol.com
Deb Krajcik - GreatDay2054@gmail.com
Andy Dufresne - and48333@windstream.net
Beth Linksey - BethLinskey@gmail.com
Nicole Borukhov - nb448@cornell.edu

Education Committee
Alicia Luhrssen-Zombek (chair) - aml439@cornell.edu
Beth Linskey - bethlinskey@gmail.com
Stephen Hadcock - seh11@cornell.edu
Maria Grimaldi - pantherrock@hughes.net
Kimberly LaMendola - KLamendola@southerntierwest.org

Membership Committee
Bob Bleistein (Chair) - bobb@ClassicCoverage.com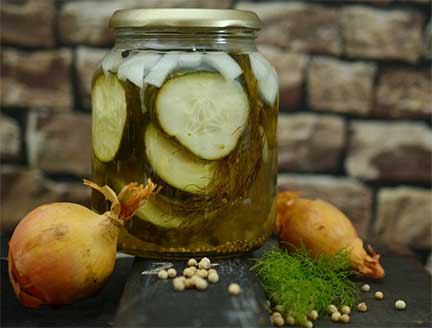 Mi Kitchen Es Su Kitchen
Kathrine Gregory
370 East 76th Street Suite A2004
NY, NY 10021-2550
(212) 452-1866
E-Mail
Founder/Director of a consulting firm servicing non-profit organizations nationwide, specifically for creation of Kitchen Incubators. These facilities contain fully equipped cooking spaces rented on an as-needed basis. In addition to the manufacturing space the food-preneurs are offered professional advices on how to grow their business, ultimately leading to community prosperity.
Categories: Kitchens and Restaurants
Farm to Market Consultant
Maria Grimaldi
148 Hardenburgh Road
Livingston Manor, NY 12754
845-482-4164
E-Mail
Maria Grimaldi is an educator in agricultural production, food processing and commercial kitchen development in the Catskill/Hudson Region of New York State and stands ready to assist aspiring food entrepreneurs in the development of a product or a build-out for food processing.
Categories: Kitchens and Restaurants, Administrative
Women of Food
Deb Krajcik
8 Ramapo Ct
Cranford, NJ 7016
908-931-0603
E-Mail
Former Registrar for RFP, 'Roundtable of Food Professionals'. She is the current Secretary and Newsletter Contributor of NYSSFPA. She enjoys making connections, keeping in touch and sharing knowledge.
Categories: Consultant
Alicia Luhrssen-Zombek
121 2nd Street
Oriskany, NY 13425
315-736-3394 x131
E-Mail
Alicia Luhrssen-Zombek has been with Cornell Cooperative Extension since 2017 working besides farmers and entrepreneurs throughout Central New York's local food system. She is hoping by combining her skills in design and science, she will be able to be useful in providing the right resources for those growing their food business.
Categories: Educator
Andrew Dufresne
3965 S. Harold Ave
Bemus Point, NY 14712
H – 716-386-4833
Cell 716-640-4641
Email
Andy left from Cornell Cooperative extension after 33 years as an educator in Steuben, Jefferson and Chautauqua counties.he was Executive director when he retired.he was director and helped establish the Concord Grape Belt Heritage Association, inc as well as the Grape Discovery Center in Westfield, NY. He likes to travel in the US and abroad.
Beth Linskey
233 W. 99th Street 15#
NY, NY 10025
917-449-5056
E-Mail
Beth Linskey owned and operated Beth's Farm Kitchen, a Jam company using locally grown produce and providing co-packing services. Beth has been a member and board member of NYSSFPA since its inception. The Fulton Stall Market in New York City is Beth's newest project with Bob Lewis. Beth consults with value-added producers to bring their products to market.
Categories: Educator, Consultant
Bob Bleistein
1055 Stewart Ave., 2nd floor, Ste # 5
Bethpage, NY 11714
516-320-8120 or 888-833-8120
E-Mail
Martin is the Director of Oneida County, NY Agriculture Economic Development Program at the CCE in Oneida County overseeing implementation of the County's Farmland Protection Program including dozens of economic development programs such as the new "Thinkubator" in Utica which will include a commercial kitchen.
Categories: Educator