NYSSFPA Board Contact Information
Officers
President - Kathrine Gregory - MiKitchen1866@aol.com
Treasurer - Maria Grimaldi - pantherrock@hughes.net
Secretary - Deb Krajcik - GreatDay2054@gmail.com
Main contact email: info@nyssfpa.com
Marketing and Communications Committee
Megan Harris Pero (chair) - Megan@HPeroLegalCounsel.com
Andy Dufresne - and48333@windstream.net
Kathrine Gregory - MiKitchen1866@aol.com
Deb Krajcik - GreatDay2054@gmail.com
Beth Linskey - bethlinskey@gmail.com

Education Committee
Maria Grimaldi (chair) - pantherrock@hughes.net
Marty Broccoli - MJB83@cornell.edu
Amanda Hewitt - HewittA@morrisville.edu
Kimberly LaMendola - Kim.Lamendola@gmail.com
Sherry Lantz - annlan@yahoo.com
Beth Linskey - bethlinskey@gmail.com
Robin Puskas - Robin@NYkitchenCo.com

Membership Committee
Junko Kanamura (chair) JunkoKanamura@yahoo.com
Chelle Lindahl locallivingventure@gmail.com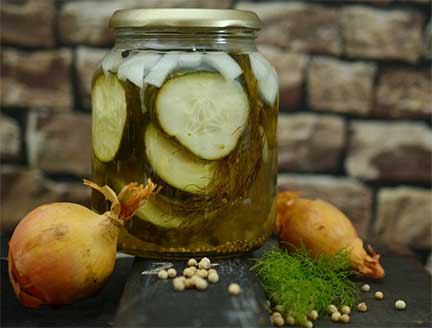 Mi Kitchen Es Su Kitchen
Kathrine Gregory
370 East 76th Street Suite A2004
NY, NY 10021-2550
(212) 452-1866
E-Mail
Founder/Director of a consulting firm servicing non-profit organizations nationwide, specifically for creation of Kitchen Incubators. These facilities contain fully equipped cooking spaces rented on an as-needed basis. In addition to the manufacturing space the food-preneurs are offered professional advices on how to grow their business, ultimately leading to community prosperity.
Categories: Kitchens and Restaurants
Farm to Market Consultant
Maria Grimaldi
148 Hardenburgh Road
Livingston Manor, NY 12754
845-482-4164
E-Mail
Maria Grimaldi is an educator in agricultural production, food processing and commercial kitchen development in the Catskill/Hudson Region of New York State and stands ready to assist aspiring food entrepreneurs in the development of a product or a build-out for food processing.
Categories: Kitchens and Restaurants, Administrative
Women of Food
Deb Krajcik
8 Ramapo Ct
Cranford, NJ 7016
908-931-0603
E-Mail
Former Registrar for RFP, 'Roundtable of Food Professionals'. She is the current Secretary and Newsletter Contributor of NYSSFPA. She enjoys making connections, keeping in touch and sharing knowledge.
Categories: Consultant
Harris-Pero Legal Counsel, PLLC
Megan Harris-Pero, Esq.
648 Maple Ave
Saratoga Springs NY 12866-5607
518-860-5668
E-Mail
Farm and family business focused legal services offering collaborative legal solutions from an attorney-mediator-advisor. Available to help small scale food processing business with questions on legal and compliance issues, business entity formation ( corporations, LLCs) and transfer (sale) business contracts (review negotiation, and drafting), and dispute resolution. HPLC works with you for smart growth and protection of your business.
Categories: Administrative, Consultant
Andrew Dufresne
3965 S. Harold Ave
Bemus Point, NY 14712
H – 716-386-4833
Cell 716-640-4641
Email
Andy left from Cornell Cooperative extension after 33 years as an educator in Steuben, Jefferson and Chautauqua counties.he was Executive director when he retired.he was director and helped establish the Concord Grape Belt Heritage Association, inc as well as the Grape Discovery Center in Westfield, NY. He likes to travel in the US and abroad.
Beth Linskey
233 W. 99th Street 15#
NY, NY 10025
917-449-5056
E-Mail
Beth Linskey owned and operated Beth's Farm Kitchen, a Jam company using locally grown produce and providing co-packing services. Beth has been a member and board member of NYSSFPA since its inception. The Fulton Stall Market in New York City is Beth's newest project with Bob Lewis. Beth consults with value-added producers to bring their products to market.
Categories: Educator, Consultant
Nelson Farms
Amanda Hewitt
3261 Rt. 20
Cazenovia, NY 13035
315-655-8831 1x
E-Mail
Amanda Hewitt has worked at Nelson Farms as Product Developer for 14years. She helps clients and students bring new food products to market and helps them get started in our shared use kitchen. She is also always increasing the Nelson Farms product line.
Categories: Educator
Fresh Local WNY
Kimberly Lamendola
45 Duke Street
Olean, NY 14760
716-307-8952
E-Mail
Kim works in economic and food system development, leveraging assets to strengthen supply/value chains and regional development efforts. She has over 20 years' experience in all aspects of grantsmanship and peer review of nonprofit, state, and federal grant programs. She lives in an 1890 farmhouse gardening, baking, and partner in Kumbha Moon Soap Company.
Categories: Educator, Non-Profit
Sherry Lantz
36 E. Main St.
Ripley, NY 14775
814-881-6901
E-Mail
Sherry is a self-employed private practice cognitive behavioral psychotherapist (30 years and counting), management consultant, grant writer/workshop presenter and social advocate. She also has training as a grant from the Grantsmanship Training Center (1985), in both grant writing and entrepreneurial strategies and business ventures for not for profits. She is active as a social advocate and supporst food sustainability, which lead her to the New York Small Scale Food Processors Association. Sherry served on the Food Programs and at the Chautauqua Rural Ministry where she where she designed and implemented a wide variety of new social programs.
Categories: Educator
New York Kitchen Company
Robin Puskas
26 Broadway Ste 801 > New York, NY 10004
917-526-0374
E-Mail
About us: Kitchen Co is a natural foods consultancy helping clients launch new food businesses or grow existing businesses through product innovation, from concept through commercialization. We have special expertise in helping businesses scale while keeping true to their original concept and vision.
Categories: Consultant
Junko Kanamura
139 Baynes St.
Buffalo, NY 14213
(716) 896-6791
E-Mail
Junko was born in Japan, and was a high school English teacher before she came to the U.S. She has always loved and lived to eat good food. Her most favorite food is butter and she loves the aroma and the taste of baked goods made with ingredients that were produced with love and respect for the earth. She is interested in baked goods from all cultures and tries to combine the East and the West, and strives to use the organic, local and seasonal ingredients in her micro baking business in Buffalo, NY.
Categories: Baked Goods, Administrative
Local Living Venture
Chelle Lindahl
P.O. Box 736
Canton, NY 13617
315-347-4223
E-Mail
The Local Living Venture's position on NY-SSFPA's Board supports this important work state-wide, and in our region of the St. Lawrence River Valley / Adirondack Foothills. The LLV shares resourceful living skills for a capable, healthy community. We work for regional self-reliance, energy independence, environmentally friendly living, and a regionally-oriented community.
Categories: Educator, Non-Profit
Marty Broccoli
121 Second Street
Oriskany, NY 13414
315-736-3394 x121
E-Mail
Martin is the Director of Oneida County, NY Agriculture Economic Development Program at the CCE in Oneida County overseeing implementation of the County's Farmland Protection Program including dozens of economic development programs such as the new "Thinkubator" in Utica which will include a commercial kitchen.
Categories: Educator