NYSSFPA Board Contact Information
Officers
President - Kathrine Gregory - MiKitchen1866@aol.com
Treasurer - Kathrine Gregory - MiKitchen1866@aol.com
Secretary - Deb Krajcik - GreatDay2054@gmail.com
Main contact email: info@nyssfpa.com
Marketing and Communications Committee
CHAIR POSITION - Dacotah Rousseau - Dacotah@downtoearthmarkets.com
Deb Krajcik - GreatDay2054@gmail.com
Andy Dufresne - and48333@windstream.net
Beth Linksey - BethLinskey@gmail.com
Education Committee
CHAIR POSITION - Stephen Hadcock - seh11@cornell.edu
Beth Linskey - bethlinskey@gmail.com
Stephen Hadcock - seh11@cornell.edu
Maria Grimaldi - pantherrock@hughes.net
Wendy Shutter - WShutter@arcofcs.org
Membership Committee
Bob Bleistein (Chair) - bobb@ClassicCoverage.com
Dacotah Rousseau - Dacotah@downtoearthmarkets.com
Members at Large
Rebecca Montero - rebecca@spread-mmms.com
Wendy Hunt - Wendy@Cadefarms.org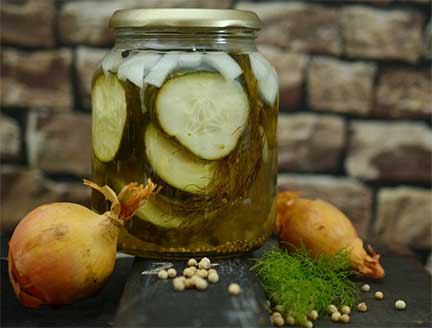 Mi Kitchen Es Su Kitchen
Kathrine Gregory
370 East 76th Street Suite A2004
NY, NY 10021
(212) 452-1866
E-Mail
Founder/Director of a consulting firm servicing non-profit organizations nationwide, specifically for creation of Kitchen Incubators. These facilities contain fully equipped cooking spaces rented on an as-needed basis. In addition to the manufacturing space the food-preneurs are offered professional advices on how to grow their business, ultimately leading to community prosperity.
Categories: Kitchens and Restaurants, Incubator Kitchens
Women of Food
Deb Krajcik
8 Ramapo Ct
Cranford, NJ 07016
908-931-0603
E-Mail
Women of Food is a professional resource focused on the food and hospitality industries. We strive to provide information and encouragement while adding a touch of fun along the way. We share job opportunities 'we are not a job board' and educational events. Feel free to share your resources by going to our Facebook page.
Categories: Consultant
Down to Earth Markets
Dacotah Rousseau
17 Westview Avenue
Ossining, NY 10562-2409
914-923-4837
E-Mail
For more than 25 years, Down to Earth Markets has created and managed farmers' markets in Westchester, Rockland and New York City. Our mission is to bring cooks and eaters together with regional farmers and local food makers to create food communities, improving access to fresh, local foods, strengthening the local food system and supporting small businesses in the New York area.
Categories: Administrative, Farmer Market
Concord Grape Belt Heritage Asso. Inc
Andrew Dufresne
3965 S HArold Ave
Bemus Point, NY 14712-9603
716-640-4641
E-Mail
The Lake Erie Grape Discovery Center is the official visitors center for the NYS Lake Erie Concord Grape Belt Heritage area. We support and promote the grape and wine industry. Visit us and hear about all things GRAPE!
Categories: Beverages
Beth Linskey
233 W. 99th Street 15#
NY, NY 10025
917-449-5056
E-Mail
Beth Linskey owned and operated Beth's Farm Kitchen, a Jam company using locally grown produce and providing co-packing services. Beth has been a member and board member of NYSSFPA since its inception. The Fulton Stall Market in New York City is Beth's newest project with Bob Lewis. Beth consults with value-added producers to bring their products to market.
Categories: Educator, Consultant
CCE CAAHP, CCE Columbia Greene Counties
Steve Hadcock
479 Rte 66
Hudson, NY 12524
518-380-1497
E-Mail
Steve Hadcock is an Extension Educator working with agricultural entrepreneurs in a six county region. Steve assists those interested in food processing to understand the regulations they have to operate under, how to conduct market research and financing. Steve has 35 years of experience providing technical assistance and education.
Categories: Educator
Farm to Market Consultant
Maria Grimaldi
148 Hardenburgh Road
Livingston Manor, NY 12754
845-482-4164
E-Mail
Maria Grimaldi is an educator in agricultural production, food processing and commercial kitchen development in the Catskill/Hudson Region of New York State and stands ready to assist aspiring food entrepreneurs in the development of a product or a build-out for food processing.
Categories: Kitchens and Restaurants, Administrative
Glen CoPack C/O the Arc of Schuyler
Wendy Shutter
203 12th Street
Watkins Glen, NY 14891
607-535-3549
E-Mail
Glen Copack specializes in co-packing products for startup and small to medium companies. We produce and bottle acidified and low-acidified foods and dry fill food packaging and labeling. Our facilities include dedicated wet and dry production areas with a 100-gallon kettle, a 40-gallon braising pan, and multiple dry fill machines.
Categories: Co-Packers
Classic Coverage, Inc.
Bob Bleistein
1055 Stewart Ave., 2nd floor, Ste # 5
Bethpage, NY 11714
516-320-8120 or 888-833-8120
E-Mail
Our first hand background & expertice helps guide you through the insurance needs of food production, retail, wholesale & food service industries. Our specialized programs to protect you every step of the way includes industry specific risk control services, product recall coverage, liability certificate service and workers compensation.
Categories: Administrative
Spread-mmms, LLC
Rebecca Montero
630 Flushing Avenue, Mailbox #94
Brooklyn, NY 11206
917-727-8116
E-Mail
Spread-mmms is a line of small batch, artisanal olive tapenade & savory spreads that are handcrafted in NYC.
Categories: Jams and Jellies, Pickles and Condiments, Sauces and Dressings, Hand Made Items, Wholesaler, Snacks
The Center for Agricultural Development & Entrepreneurship (CADE)
Wendy Hunt
189 Main Street (PO Box 641), 5th Floor Mezzanine
Oneonta, NY 13820
607-433-2545
E-Mail
CADE is a non-profit in Oneonta who services all of NY. Our mission is to increase the number and diversity of successful farm enterprises and related businesses. CADE works to build a vibrant food system, where locally owned agricultural businesses thrive. CADE offers incubator services and programming to support this mission.
Categories: Non-Profit